---
Data insights

Your challenge
The value of data in business is immense. With adequate information you can detect and mitigate risks, discover available opportunities or optimize processes in your organization. However, transforming data into value is not easy. Inadequate analytics, overcomplicated dashboards and data that needs countless hours of manual processing can make it hard to obtain comprehensive and actionable insights.
But thanks to our experience and expertise we can make it simple. Whether you want to improve customer experience, make quick and informed decisions, improve marketing effectiveness or streamline recruitment process and increase employee engagement – the data insights can provide the correct answer.

Our solution
Our objective is to aid you in making informed, rapid, and accurate business decisions. To accomplish this, we employ a comprehensive approach that goes beyond simply utilizing technological solutions such as Power BI or Tableau. We tailor and integrate custom graphs, charts, maps, and interactive reports that adhere to best practices in user experience design and information science. By combining a customized business approach with well-designed visualization tools, we make data more accessible and comprehensible.
Take advantage of the vast amounts of data at your disposal by utilizing data visualization, statistical analysis, machine learning, and data mining to quickly identify trends, patterns, and correlations. Glean valuable insights into potential risks, opportunities, and market shifts, giving you a competitive advantage over your competitors
ESG

compliance tool

Thanks to our experience and expertise
we can integrate data about sustainability
indicators from all over the world.
Take full control over your global value chain!

See the report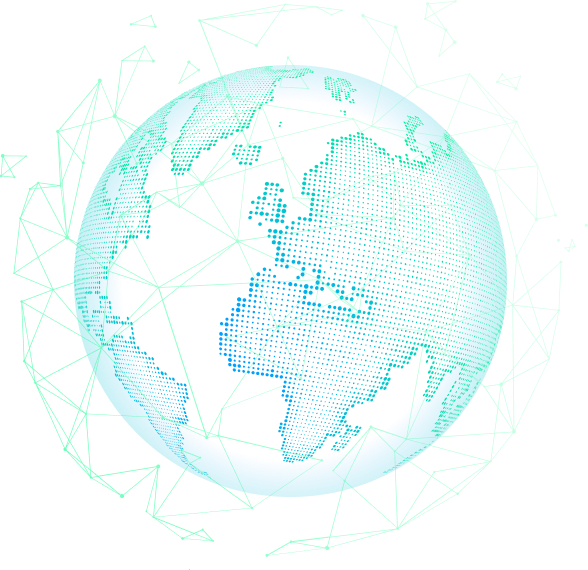 ESG

compliance tool

Modern Power BI based dashboard showcasing ESG indicators
according to latest international regulatory standards.
See how easy compliance procedures can be with support
of tailored data solutions!

See the report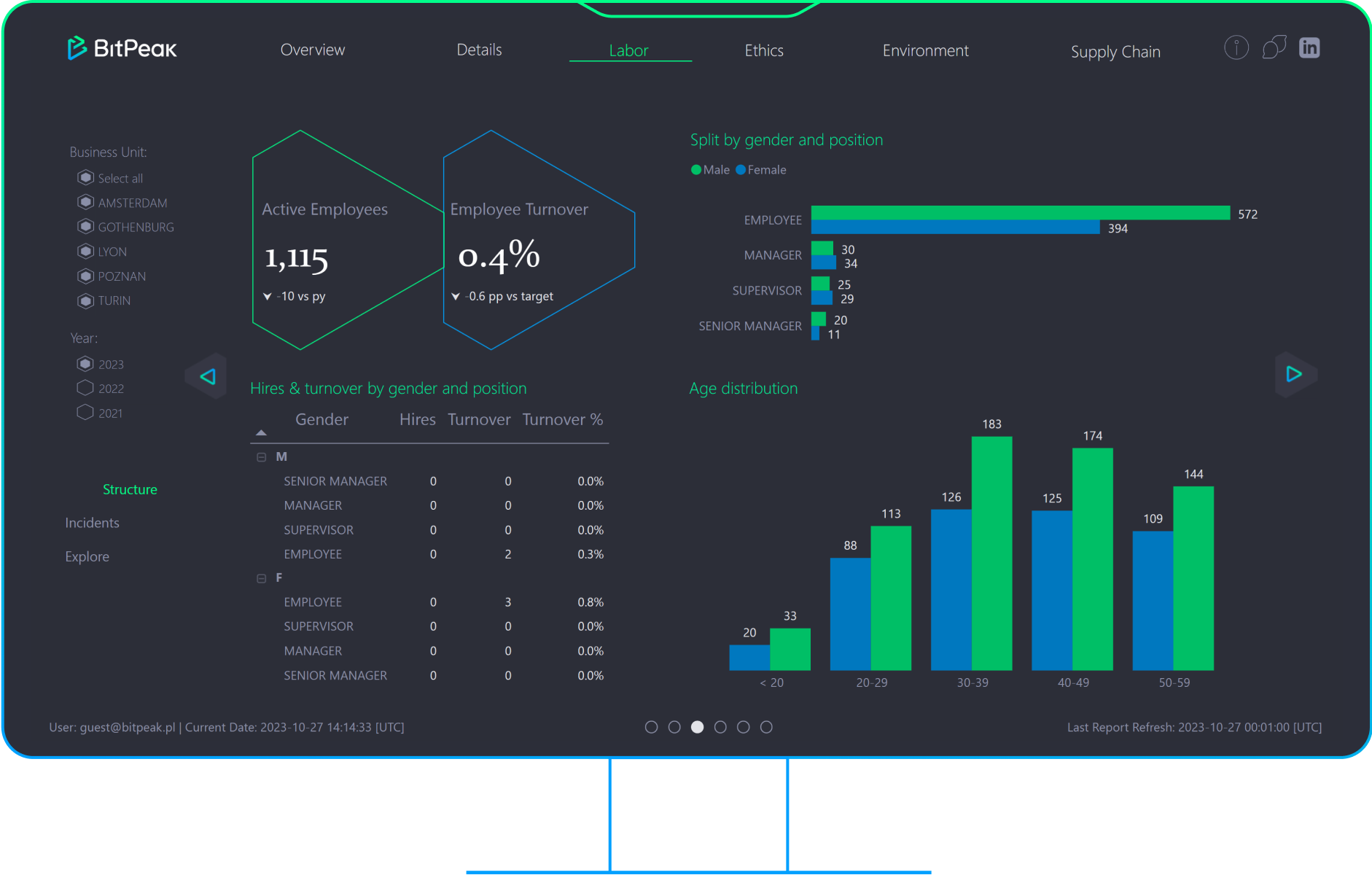 ESG

compliance tool

The dashboard was created by our Power BI experts according to the latest GRI Sustainability
Reporting Standards, a comprehensive framework for companies obligated to report
in accordance with regulations such as European NFRD and SFRD or Stock Market Guidelines.
Take a look and see how you can gain complete control and oversight over ESG indicators
in your company, by letting us help you ensure full compliance with legal and ethical requirements.

See the report

Implementation

Customer Service platform

Market trends and Competitor intelligence dashboard

Financial anomalies detection platform

Customer complaint dashboard

Projects portfolio performance analysis dashboard

Custom user-friendly data entry platform